Could you be a Building Better Healthcare Awards judge?
Building and Design | Facilities | Technology
Organisers are looking for a clinical judge to join the panel of this year's BBH Awards
A rare opportunity has arisen for a new member to join the judging panel for this year's Building Better Healthcare Awards.
The position has become available following the departure of Dr Roy MacGregor from the team.
For several years the GP was the judge in charge of choosing the winner of the Clinician's Choice Award and giving his input into entries in all other nominations.
The winner is chosen from across all entries in all categories as the project, person or product that has had the biggest impact on the patient experience and patient outcomes.
The winners of the awards will be revealed at a plush dinner in central London in November.
The successful candidate to join the judging team will need to be available for at least one judging meeting in London in August or September, potentially with follow-up meetings or site visits, and will need to review all entries against a list of criteria. They will also need to be available to attend the awards ceremony on 1 November.
Jo Makosinski, awards organiser and Building Better Healthcare editor, explained: "We are looking for someone with a clinical background who can help to judge the entry that will have the greatest positive effect on patients and clinical staff.
"Every year we get more than 200 entries and these will need to be reviewed and the favourite chosen.
"We currentl have a wonderful panel of judges who are some of the most-knowledgeable people in the sector, so the judging process is very interesting and rewarding.
"It is exciting to be adding someone new to the team.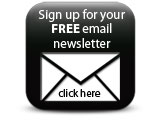 If you think you could be the ideal candidate to join the panel, please email jom@hpcimedia.com or call 07983 362807.