Bristol Maid releases all new innovative polyurethane, easy clean infusion stand range
An all new range of infusion stands has been released by Bristol Maid. Tested to BS 3619:1976 Mobile Infusion Stands Appendix A (Stability Requirements), the infusion stands feature a five-leg steel base with low centre of gravity which is polyurethane overmoulded, providing a water-resistant surface with smooth edges and contours. All surfaces are accessible, allowing for easy and effective cleaning (including steam cleaning). The base also provides a shield for the castors, impact protection to patients and staff along with offering protection to the fabric of the building.
A range of coloured indicator caps (spearmint/blue/green/red/yellow) provides department identification and segregation, reducing the risk of cross contamination. The height adjustable pole uses a handwheel with clear visible touch points and can be supplied with two or four pigtail hooks. The range is 'infusion pump ready' and suitable for use with up to two infusion pumps/syringe drivers which can be clamped to the central upright (max 4kg per stand). For additional 'patient safety' an optional handle is available, keeping feet clear of the base whilst also assisting manoeuvrability. The range is fitted with durable 50mm polypropylene/thermoplastic rubber twin-wheel non-marking castors.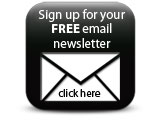 Click here for more information on the new range
Companies