A 'step in the right direction' towards improving safety
New rollboard range from Transatlantic comes to the UK market, helping to relieve pressure on health and care staff
The new rollboards are designed to reduce manual handling injuries among health and care staff and improve the experience for patients
An alternative to transfer boards has been praised as a 'step in the right direction' towards improving the lateral transfer process.
The complete rollboard range from Germany-based Transatlantic will be released to the UK market this month.
The boards are designed to reduce the negative side effects of the transfer process, for both patients and healthcare professionals.
Their launch comes after a study from the Health and Safety Executive revealed that nursing has a higher-than-average rate of musculoskeletal disorders in comparison to other sectors. Additionally, the manual handling of patients has been identified as a key contributor to musculoskeletal injuries and pain among nurses.
The rollboard aims to combat this issue.
It consists of a single piece of polyethylene as its core, which provides a solid surface for the patient to glide over.
The NHS is implementing a minimal lifting policy to protect staff from injury
The robust nylon fabric then operates like a tank track: with the patient laid on one side and then transferred over the polyethylene core by the moving fabric cover.
By reducing the effort required to transfer a patient, the rollboard could ease the strain on healthcare staff.
With the rollboard, no lifting is required, and given that the NHS is implementing a minimal lifting policy, this transfer aid can only improve the process further.
An experiment that was carried out with seven different transfer aids showed the rollboard required as much as 15% less force to use than air-assisted devices. The slide board also performed worse than the Rollboard in three out of four categories.
Richard Black, managing director of Marsden, which has partnered with Transatlantic to make the rollboards accessible to the UK market, said: "Lateral transfer can be very stressful for a patient and involves a lot of effort for healthcare professionals.
"We're delighted to bring these rollboards to the UK and help make a positive difference to patient care."
The range includes the Transaroll Silverboard; the hygienic, easily-washable 'Blueboard'; and the Hygieneboard, which comes with gliding, disposable covers to prevent cross contamination.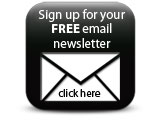 There's also an entry-level product known as the 'Smart' board and the 'Klipp-Klapp' board is small and compact. Making it ideal for ambulance crews.
.