Care home first phase complete
Building and Design | Mental Health | Social Care
Charter House Project up and running with completion of residential and dementia care environments
Phase one of the latest residential and dementia care environments for Bedford is now complete.
NorthStar is managing the design and build of the facility for Bedford Citizens Housing Association (BCHA).
The Charter House project, which now has CQC approval, consists of a 72-bed new-build residential and dementia care home to replace the current outdated 64-bed facility, which is due for redevelopment to create 42 extra care apartments later this year.
The 72-bed care home is now complete and features an additional 1,000sq m of space to accommodate the very latest in leisure facilities for residents, including a restaurant, gym, cinema, and spa and beauty facilities.
The development was no mean feat as NorthStar had to overcome a logistical issue of considering how an Army cadet building, placed in the middle of the proposed development site, could fit into the design plans for the new care home.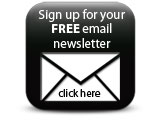 Ian Holmes, director at NorthStar, explained: "We didn't take the easy route and build around the old Army cadet building. Preferring to take a pragmatic view of the project, we worked with the estates department at East Anglia Reserve Forces and Cadets Association and provided them with a new facility, in a better position, with several classrooms, up-to-date facilities, a hall, and new parade ground."
Companies