Seminars to address innovative ways to reduce NHS spending on construction
Building and Design | Facilities
ProCure21+ principal supply chain partners to highlight innovative methods being adopted to save 14% on NHS developments
A series of seminars is planned next month to highlight the innovative measures being adopted by some of the country's leading developers to help NHS organisations save money in light of capital spending restrictions.
The four events, which will take place during April, have been organised by ProCure21+, the Department of Health's procurement framework for estates improvement.
They will address the publication last year of the Government's Construction Strategy, which requires all government departments and devolved bodies to reduce the cost of construction by 15-20% by 2015.
In response to this demand, the Department of Health and ProCure21+ principal supply chain partners have signed a pledge to deliver up to 14% savings for the NHS by this deadline.
The national events will include input from the framework's six principal partners, who will demonstrate the methods being used to reduce costs. They are: Balfour Beatty, Interserve, Integrated Health Projects, Kier, Miller HPS, and Willmott Dixon.
Aimed at NHS chief executives, finance directors, capital managers and estates professionals and non-executive directors with capital planning responsibility, attendees will:
Gain an understanding of the Government Construction Strategy and the commitment of the ProCure21+ framework to deliver savings for the NHS
Gain an understanding of the new initiatives being developed, how and what savings can be made and how they could benefit schemes, NHS business and QIPP targets
Understand how the principal supply chain partners can deliver standardisation for faster, more cost efficient delivery of schemes, increased productivity and to help maximise NHS income
Discuss the client role and understand how to take advantage of the proposed initiatives by knowing what to expect from principal supply chain partners
Get detailed information on the standardisation and smart-buying initiative, discuss how it will deliver the greatest benefit and the steps the framework needs to implement to deliver this benefit
Generate to the Department of Health and principal supply chain partners to help improve development and implementation
Network with NHS colleagues on the challenges
The seminars will be held in London on 16 April, Leeds on 18 April, Bristol on 23 April, and Birmingham on 25 April.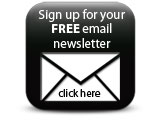 To register your interest, click here.
Companies