Paul Newman joins Fujifilm
Medical informatics sales specialist appointed to support Synapse range
Paul Newman
Fujifilm Medical UK has appointed Paul Newman to the role of medical informatics sales specialist to support its range of Synapse informatics products which includes PACS, VNA, 3D workflow and Mobility.
Newman brings extensive experience from his career with GE and will strengthen the Fujifilm medical informatics team as the business continues to grow.
He said: "I have spent over a decade in the healthcare IT industry.
"I come from a technical background and started as an engineer, deploying the national PACS LSP programme.
"I held a number of engineering roles before moving into account management positions.
"I understand the issues that healthcare professionals are confronted with and I know that IT can provide solutions to some of the complex problems and help improve patient pathways.
"Delivering successful solutions requires a strong portfolio of products that can be tailored to the needs of the customer.
"The Synapse range offers a fantastic opportunity to deliver these solutions, and the introduction of Synapse 5 provides a step change in the PACS market.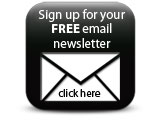 "The pace of innovation with Fujifilm is spectacular and I'm thrilled to be part of the team."
Companies