Head of the Health Protection Agency appointed acting chair of Public Health England
David Heymann will ease transition to new health body as part of NHS reforms
David Heymann has today been appointed as the acting chairman of Public Health England.
Currently chairman of the Health Protection Agency, he will take on the new role with immediate effect ready for the launch of the new public health body in April 2013.
He will continue in the post until the chair designate is appointed through the public appointments process in the autumn.
Public Health England will be the leader in protecting and improving the health of the population through the provision of health protection services and will provide expert public health advice and professional support to local authorities, the NHS, and the public. It will also ensure that improved outcomes for physical and mental health and wellbeing are systematically addressed.
Health Secretary, Andrew Lansley, said of the appointment: "Dr Heymann's role will be to support Duncan Selbie, the chief executive designate in ensuring that Public Health England is ready for its position in the new health and care system; to protect and improve the nation's public health and to reduce health inequalities.
"This is a welcome and timely appointment and I look forward to him bringing his scientific background and experience with the Health Protection Agency to the role."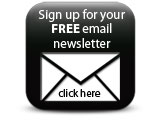 Dr Heymann himself added: "I am delighted to be given this tremendous opportunity to play a role in the development of Public Health England. In particular, my appointment as acting chairman will enable me to work closely with Duncan Selbie to help assure continuity of service provision as we move through the transition period."
Companies