Dublin maternity hospital plan moves a step closer
Health Minister appoints architects for St Vincent's Hospital scheme
Proposals for a new maternity hospital in Dublin are a step closer to reality after designers were appointed to drawn up plans for the development.
O'Connell Mahon Architects and Isherwood & Ellis Architects have been named by Republic of Ireland Health Minister, James Reilly, to lead work on the new national facility, which will be built in the grounds of St Vincent's Hospital.
Work is expected to begin on the project in 2016, with the hospital ready for opening in 2019.
Reilly said: "The Government has approved significant funding to progress this development within the Health Service Executive's capital plan."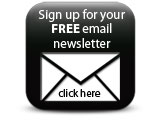 Quantity surveying services for the scheme will be provided by the Bruce Shaw Partnership, while the contract for mechanical and electrical engineering services has been awarded to Arup.