Create focal points with Echo and Demo
Decorative feature pendants launched by Gamma Illumination
Echo (pictured) and Demo are two new lighting products from Gamma Illumination
UK-based lighting designer and manufacturer, Gamma Illumination, has launched its range of on-trend feature pendants which sees the company offering a more-diverse product portfolio.
Characterised by their clean, smooth curves; Echo and Demo are designed to create distinctive focal points in modern reception areas, open spaces, offices, atriums and retail environments.
Their elegant styling combines with a soft, diffused light output to make for a contemporary ambience in a host of applications, while the optional dimming feature enables the look and feel of a lighting scheme to be further enhanced in addition to providing reductions in energy and running costs.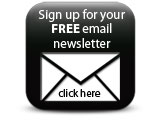 Both available in ø600 mm and ø1200 mm; Echo and Demo can be mixed and matched using combinations of two or more luminaires to draw attention, highlight features, and create a dramatic visual effect.