Cepheid announces expansion molecular C. Difficile product portfolio
Binary toxin gene reporting added to market-leading Xpert C. difficile product
Xpert C. difficile BT from Cepheid
Particularly-perilous Clostridium difficile strains are now potentially easier to detect, thanks to expanded reporting of binary toxin (CDT) gene presence with the leading molecular test for C. difficile from Cepheid.
The presence of binary toxin-producing C. difficile has been linked to increased disease severity, mortality and disease recurrence.
In addition, strains of C. difficile have been documented that appear to cause disease when they are negative for the well-known toxins A and B, but positive for binary toxins.
With the addition of Xpert C. difficile BT, Cepheid continues to offer one of the most-comprehensive molecular C. difficile test portfolios on the market.
"Binary toxin (CDT) is associated with more-severe C. difficile infection (CDI)," said Thomas V Riley, microbiology professor at The University of Western Australia.
"In addition, CDT has been linked to an increase in the prevalence of community-acquired CDI, a high rate of recurrent CDI, and the need for hospital admission due to reinfection.
The detection of strains of C. difficile with the ability to produce CDT will provide valuable prognostic information."
"Recent studies indicate that some patients with suspected C. difficile harbour binary toxin producing strains that do not carry the genes for toxins A and B," said David Persing, Cepheid's chief medical and technology officer.
"While the clinical significance of such strains is not yet fully understood, the vast majority of current C. difficile tests will miss these cases completely.
"Xpert C. difficile BT reports binary toxin status independently, which allows for detection of a wider range of hypervirulent strains and tracking of novel variants that are negative for toxins A and B."
C. difficileinfection is the result of C. difficile bacteria overgrowth, commonly caused through exposure to antibiotics for treatments of other illnesses.
Binary toxin is produced by a number of C. difficile strains, including PCR-ribotype 027 (Nap1/BI) and other strains associated with severe outcomes.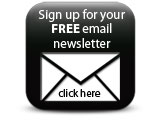 Xpert C. difficile BT is Cepheid's current Xpert C. difficile test, with modified result reporting that makes the additional information on the presence of binary toxin available.