Non-executive directors appointed to NHS Commissioning Board
Four leading faces to drive creation of new regulatory body
Four new non-executive directors have been appointed to the new NHS Commissioning Board.
Lord Adebowale, Margaret Casely-Hayford, Dame Moira Gibb, and Naguib Kheraj have been confirmed as joining the NHS Commissioning Board Special Health Authority, which was established on 31 October 2011. Its role is to make all the necessary preparations for the successful establishment and operation of the NHS Commissioning Board by October this year before it takes on full statutory responsibilities in April 2013.
Health Secretary, Andrew Lansley, said of the appointments: "All of them have a track record of success and will bring a diverse range of skills and experience to the board. Their expertise will benefit the NHS and help ensure that patients get the high-quality care they deserve."
Professor Malcolm Grant, chairman of the NHS Commissioning Board, added: "These are appointments of the highest quality and they bring to the NHS a wealth of experience and expertise from a wide range of backgrounds. I am pleased that we now have a full group of non-executive directors, with complementary strengths and skills, to work alongside the executive team led by Sir David Nicholson. "
Once established, the NHS Commissioning Board's central role will be to drive improvements in results for patients, ensuring a fair and comprehensive service across the country. It will also promote the NHS Constitution and champion the interests of patients, using choice and information to empower people to improve services.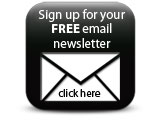 The new non-executives directors will take up their appointments on 1 July.
Companies