Vanguard Healthcare strengthens sales team
Natalie Wilson joins as Northern territory manager
Vanguard Healthcare has appointed a new Northern territory manager to boost its sales team as part of the company's continuing drive for substantial growth across the UK.
With 12 years experience in field sales and working with the NHS, Natalie Wilson will work the Northern territory alongside Ian Monaghan, Vanguard's UK sales director, supporting him in the further growth of Vanguard's share of the UK NHS and private sector markets, including hospitals, endoscopy services and various outsourced surgical facilities and wards.
Originally from Cheshire, Wilson is a healthcare sales specialist and joins Vanguard from a market leader of nutritional supplements, Nutricia, where she worked closely with hospitals and primary care trusts to increase market share, retain and grow revenue, and develop strong relationships with customers - from procurement to finance, consultants and nurses.
Natalie Wilson
She said: "Vanguard was firmly on my radar before applying for the position through my client relationships at various hospitals in the UK, so I was immediately interested when I heard about the opportunity. I wanted to sell a truly-innovative product and service that has a solid reputation among the healthcare sector, with potential for significant growth across the region I'd be managing.
"My healthcare sales experience will be invaluable for this role, as I have a strong understanding of the NHS and its structure, decision-making process and an appreciation of how healthcare professionals have to juggle tight budgets while ensuring they deliver excellent standards of care. This is a very exciting opportunity for me and I'm looking forward to deepening my knowledge of the healthcare sector and working with the rest of the Vanguard team."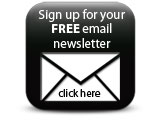 Ian Monaghan, Vanguard's sales director, added: "We're delighted that Natalie, with significant sales experience in the healthcare sector, has joined our team at an exciting time, to develop sales in the North of England. We have recently completed several notable contracts and are currently discussing with many other hospitals how we can help to support their clinical teams with our temporary solutions."
Companies