Twyford launches new high-performance shower valve range
Building and Design | Facilities | Patient Experience
Sola Thermostatic shower valves have safety and innovation at their heart
Twyford's new high-performance Sola Thermostatic shower valves
Twyford has launched a new range of thermostatically-controlled shower valves.
The high-performance Sola Thermostatic shower valves have TMV3 and WRAS approval, making them suitable for a range of commercial applications, including those in the healthcare sector.
With safety and innovation at the heart of the range, the shower valves distribute water at safe and stable temperatures.
The valves also feature Antiscald Failsafe Technology – a rapid failsafe for protection against scalding or thermal shock in the event of water supply failure.
The shower valves, which are available in either exposed or concealed models, feature 180° directional connection inlets, making them particularly easy and straightforward to install with flexibility for retrofit installations.
Designed with ergonomics in mind, the precision engineered range has been through rigorous live testing to ensure each product suits the needs of healthcare staff and patients.
Importantly, the valve features a long, wide lever for easy and smooth operation, to allow for accessibility of all people including those with reduced manual dexterity.
To help prevent bacteria build up, the valves possess smooth and easy-to-clean surfaces, while also requiring a one-size-fits-all cartridge for convenient maintenance.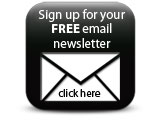 To complete the range, there are matching TMV3 surgeons taps and TMV3 Basin Monobloc mixer taps available.
Companies