Theraposture launches Rotoflex 200 Mark 2 rotational bed
Model incorporates modular seat depth and electrically height-adjustable foot section
The Rotoflex 200 Mark 2
Theraposture has unveiled its new Rotoflex 200 Mark 2.
Theraposture continues to be the considered choice for occupational therapists seeking trusted solutions that deliver assured client independence, safety and comfort.
Since 1981 Theraposture has been at the forefront of adjustable bed, chair and care cot development with innovative products that are well engineered and aesthetically pleasing.
Theraposture provides the largest available range in tailor-made rotational beds – this choice has just been extended further with the new Rotoflex 200 Mark 2.
Representing a breakthrough in assistive technology, the enhanced Rotoflex 200 Mark 2 incorporates modular seat depth allowing four different choices plus the new option of an electrically height-adjustable foot section – both a world's first in turning bed systems.
The new patented, optional height-adjustable foot section on the Rotoflex 200 Mark 2 allows users to elevate their legs with full support, resulting in many health-related benefits.
Liam Braddell, Theraposture sales director, said: "Frankly our new Rotoflex 200 Mark 2 bed is in a class of its own.
"The support and functionality it provides far exceeds anything that copies try to achieve.
"Previously all rotating beds have had to include a static mattress section between the rotational sleeping surface and the footboard. This ensured the arc of the turning mattress and legs did not clash with the footboard.
"However the separate mattress section at the foot end of the bed could not be raised to match the height of a user's feet when profiled whilein bed. Not anymore!
"Through our latest German engineering the foot section can be independently electrically raised so users can elevate their feet like a standard adjustable bed with the full support of the entire mattress surface.
"We have solved a common problem for people with odemea, pressure care and circulation issues in their legs who need to elevate their feet in bed.
"This exciting new feature can be retro-fitted to all existing Rotoflex beds so that every owner can now access life-changing comfort."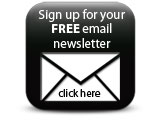 Companies