Telehealth home monitoring reduces hypertension, researchers find
Researchers publish results of Stoke on Trent trial
A three-month pilot has revealed the potential savings linked to the introduction of telehealth technology for patients with hypertension.
The results of the NHS Stoke on Trent Clinical Commissioning Group (CCG) project were published in BMJ Open earlier this week, revealing that, following the introduction of home monitoring equipment, patients' blood pressure readings fell to within the normotensive range within one month.
Researchers followed 124 patients with hypertension who self monitored their blood pressure using a home electronic sphygmomanometer. The patients had either CKD stage three or four and blood pressure higher than 130/85 mmHg or were patients aged over 50 without CKD with readings higher than 140/90 mmHg despite prescribed antihypertensive medications.
As part of the programme, patients took their readings then texted the results to an automated interactive service – called Florence – which sent reminders and automatic responses based on the texts.
The authors found the self-monitoring system managed to reduce the systolic and diastolic readings of patients with high blood pressure by 15.88 mmHg and 3.08 mmHg respectively compared with controls that saw falls of 11.42 and 2.67 mmHg.
They concluded: "Simple telehealth is acceptable and effective in reducing patients' blood pressure. In future, poorly controlled patients could be targeted to maximise BP reductions or broader use could improve diagnostic accuracy and accessibility for patients who struggle to regularly attend their GP surgery."
Dr Steve Kell, chairman of Bassetlaw CCG and a GP in Worksop, said while the results were encouraging, the system might not work everywhere.
He added: "I'm sure this system will have an increasing part to play, but it's about managing our priorities and ensuring the best for our patients."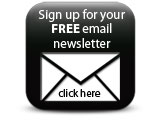 Click here to see the research