Teal delivers innovative, distinctively styled dementia furniture at award winning Lighthouse Dementia Resource Hub
The Lighthouse, has been equipped with Teal's innovative, distinctively styled 'Velvare' dementia friendly chairs
A new Dementia Resource Hub at Edward Street Hospital, West Bromwich, known as the Lighthouse, has been equipped with Teal's innovative, distinctively styled 'Velvare' dementia friendly chairs.
Edward Street Hospital, part of The Black Country Partnership NHS Foundation Trust were one of 42 NHS Trusts across the country to secure funding from the 'Improving the environment of care for people with dementia capital fund and was awarded £944,000.
The ground floor of the hospital has been transformed, showcasing dementia-friendly products such as 'Velvare', a distinctively styled, ergonomic lifestyle chair created by international designer Jon Crawford, with features designed to suit elderly and specialist dementia care.
The innovative 'orb' handgrips are both tactile and supportive and designed to aid 'grip strength' exercises, proven to benefit hand osteoarthritis and injury recovery. Velvare also features an ergonomically designed profiled and supportive high back and assists in the 'sit-to-stand' movement in which seat height, armrests and clearance for foot positioning all assist with activities of daily living.
Adjustable lumbar support and a shaped, visco elastic neck cushion help to meet individual needs, while integrated pressure relief and equalisation cushion options help reduce tissue damage risk during long periods of sitting.
The project was delivered via Integrated Health Projects (IHP) and Gilling Dod Architects. Gilling Dod picked up the 'Service user experience' award for the Lighthouse project at the Design in Mental Health Awards 2015.
Lighthouse represents a beacon of hope for people in the Black Country who are living with dementia, along with their families and carers with a range of resources, tailored to the needs of local communities. The new resource hub promotes greater independence and choice for people with dementia, increasing their self-esteem and encouraging people to maintain good social and personal relationships.
Each area provides a homely, dementia friendly environment that offers support and guidance to people affected by dementia in a safe and calm environment. The facility incorporates a cafe, a hairdressers, a living well with dementia demonstration area, a social/cinema room and a cultural library.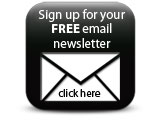 The vision and design of the new Dementia Resource Hub is based on research carried out by the Iris Murdoch Centre at Stirling University, and has been further developed with staff, patients, carers, commissioners and voluntary organisations including the Edward Street League of Friends.
Featured Companies