Surrey hospice detects ascites with POC ultrasound system
SonoSite equipment enables portable ultrasound analysis of liver and bladder among palliative care patients
The SonoSite NanoMaxx is being used at the Princess Alice Hospice to scan patients for ascites
A SonoSite NanoMaxx point-of-care ultrasound system has been installed at a hospice in Surrey to help diagnose a common disorder suffered by patients nearing the end of their lives.
The Princess Alice Hospice in Esher is using the equipment to scan for ascites, an accumulation of fluid in the peritoneal cavity. Previously, patients with complex conditions would have to be taken to the local radiology unit for the procedure.
Dr Bernadette Lee, consultant in palliative medicine at the hospice, said: "Ascites is a major cause of discomfort for some of our patients and, while we have always performed paracentesis at the hospice, we previously had to refer more complex cases to our local radiology department for ultrasound scanning.
"The purchase of the NanoMaxx instrument, together with a training course on the focused use of ultrasound in palliative care, has allowed us to confirm or exclude ascites or a full urinary bladder and visualise the structure of the liver in jaundiced patients. The ultrasound images add valuable information to our clinical assessment and we are then able to form management plans with our patients accordingly. For instance, having ultrasound available at the bedside means we are able to drain ascites without delay and minimise the patient's discomfort."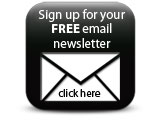 She added that the portability of the system was also a huge bonus, particularly when dealing with patients who had little mobility. She said: "We can visit patients in their own homes, thus avoiding the need for frail patients to travel to the hospice for assessment. The system offers very good image quality and a relatively large screen and we have a second transducer for vascular work, which we will use for assessing deep vein thrombosis. We also hope to participate in collaborative research to investigate the prevalence and need for treatment of asymptomatic DVTs in our patients, a current hot topic in palliative medicine."
Companies