Steve Leatherland joins Fujifilm
Role of professional services manager will support company's expansion plans
Steve Leatherland
Fujifilm continues to expand its team with the appointment of Steve Leatherland to the role of professional services manager for modalities, overseeing all post-acquisition elements of the modalities business including applications, project management, install and service teams.
And Leatherland's appointment is a key element in the service strategy which includes a new management structure, a significant increase in service staff, and a revised service structure, all of which will support the business in its goal of continuing to deliver the best customer experience available.
Leatherland brings a sustained record of achievement in operations, customer service and business development and knows the medical imaging industry well.
With a strong engineering background, he started his career as an aerospace engineer with the RAF and for the last 15 years has worked in healthcare, holding various positions at Philips and, more recently, at Carestream.
"With over 15 years experience in the healthcare service sector I am looking forward to working with some of the best modalities on the market", he said.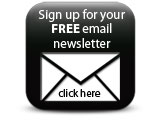 "These are exciting times at Fujifilm, with a growing portfolio, an expanding team and working environment, and a culture of customer focus and care that is infectious."
Companies