Southend Hospital enhances comfort for radiotherapy patients
The EagleBoard improves radiation dose accuracy to the chest and abdomen, improves comfort and facilitates SABR procedures for lung cancer patients
Southend Hospital improves patient comfort during radiotherapy treatment with state-of-the-art positioning boards. Left to right: Jade St Louis-Rhodes, Advanced Practitioner; Nadia Salama, Mould Room Technician; Joanne Evans, Advanced Practitioner for Lung; Sharon Myers, Advanced Practitioner in Pre-Treatment; Alex Cain, Advanced Practitioner in Pre-Treatment; and Serafine O'Brien, Clinical Specialist at Oncology Systems
Southend University Hospital NHS Foundation Trust has increased efficiencies in radiotherapy following the implementation of the MacroMedics EagleBoard from Oncology Systems.
Southend is the first clinical user in the UK of the EagleBoard, which offers an easier set-up for patients that are undergoing radiotherapy to the chest or abdomen region, including patients with lung and oesophageal cancer. The compact and cost-effective solution has provided the hospital's Radiotherapy Department with the ability to prepare for the latest advancement in radiotherapy - SABR (stereotactic ablative body radiotherapy), specifically for lung cancer patients.
The tapered design on the EagleBoard ensures maximum CT bore clearance, while the use of MR-safe materials makes the board suitable for a multitude of imaging modalities. Staff can position patients more easily and comfortably, enabling them to achieve an accurate and consistent treatment delivery. The 'wings' are designed to fully support the upper arm and the adjustable hand grips can also be fixed in a wide range of positions to achieve greater comfort.
'The EagleBoard has significantly improved the way we can position patients, increasing comfort and representing a huge step forward in facilitating SABR for radical radiotherapy lung patients,' said Nadia Salama, Mould Room Technician at Southend University Hospital NHS Foundation Trust.
'We are now able to use a vacuum cushion, an additional piece of equipment which supports the patient's arms more than ever before, and produces a firm impression of exactly where they should be positioned during treatment. This is a huge advantage for clinicians, ensuring optimum positioning, however, most significantly this increases patient comfort.'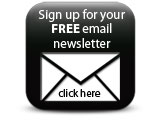 Serafine O'Brien, Clinical Specialist at Oncology Systems, added: 'The EagleBoard is based on the Cardio-Thoracic board at Addenbrooke's Hospital, which has a long history of development to create an ergonomic design to fully support the patient. Through our excellent working relationship with both Addenbrooke's Hospital and our supplier MacroMedics, it is now commercially available for the benefit of patients and staff alike.'