SonoSite's X-Porte helps provide continuity of care
The X-Porte's excellent image quality helps Justin Kirk-Bayley and Carly Webb to treat difficult and complicated cases in the intensive care unit
The intensive care unit at the Royal Surrey County Hospital in Guildford has recently invested in a SonoSite X-Porte point-of-care ultrasound system, complementing its existing SonoSite Edge instrument.
Consultant intensivist and anaesthetist, Dr Justin Kirk-Bayley, said: "As a major cancer centre, we treat some very difficult and complicated cases, typically using ultrasound to guide line placement and the insertion of chest drains.
"Since the establishment of FICE – Focused Intensive Care Echocardiography – the use of echocardiography has grown, and there is also interest in performing lung ultrasonography. We invested in the X­Porte to help us perform these more-advanced examinations.
"With X-Porte systems also in use in the radiology and A&E departments, this ensures continuity for the critical care outreach team and radiologists when attending seriously ill patients who are unable to be moved."
He added: "The X-Porte has proved very popular, enthusing my colleagues and becoming the 'go-to' instrument. It offers an image quality previously seen only in the hands of an echocardiographer or a radiologist, and is simply a generation ahead.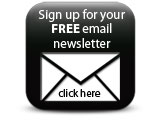 The user interface is intuitive, the large screen is fantastic, and the system is very mobile. Another important feature is that the platform is heavily software-based and, therefore, dynamic. This effectively futureproofs the instrument, allowing it to evolve with us, as any subsequent enhancements are not limited by hardware constraints."
Companies