Sheffield's Discharge to Assess scheme showcased as 'national best practice' for older people
NHS England publishes new guidance showcasing new model of care developed by Sheffield Teaching Hospitals and Sheffield City Council to support frail, elderly people to continue living independently at home once they no longer need urgent hospital care
An innovative scheme developed by Sheffield Teaching Hospitals and Sheffield City Council is helping to transform care to some of the region's most vulnerable patients.
Sheffield's Discharge to Assess initiative is one of a handful of projects from across the country highlighted in NHS England's 'Quick Guide: Discharge to Assess' transforming urgent and emergency care services in England. The new guidance provides practical tips and resources so that other NHS and social care organisations can initiate and develop similar systems.
In Sheffield the Discharge to Assess model has played a pivotal role in better meeting the ongoing rehabilitation needs of elderly patients once they no longer need urgent hospital care. It allows frail, elderly people to be discharged home from hospital in a more timely way and with real time support to enable them to continue living independently at home.
A patient's rehabilitation needs are supported at home
Instead of assessing the ongoing care needs of patients in an unfamiliar hospital setting, a team of social workers, nurses, physiotherapists and occupational therapists now assesses people in their own home, care home, rehabilitation facility or community hospital. This allows patients to receive more appropriate interventions as they are better suited to their environment.
The initiative has also had a secondary beneficial effect in reducing in the number of falls suffered by older people. More than 9,000 older people in hospital have been able to be discharged to date within this model.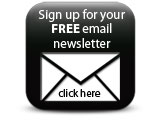 'This is a highly successful partnership between health and social care teams,' said Laura Evans, Head of Occupational Therapy at Sheffield Teaching Hospitals NHS Trust. 'By devising new ways of working we have been able to make sure some of our most vulnerable patients can leave hospital as soon as they are medically fit to do so, and can live as independently as possible with the most appropriate support.'
Companies