Robust floor protection within six hours form Johnstone's Trade
Company launches Quick Dry Polyurethane Flortred, designed to provide a fast and effective solution for busy environments
Johnstone's Trade has launched Quick Dry Polyurethane Flortred, which is designed to provide a fast and effective solution, bringing floors back into use in just six hours – a fraction of the time traditionally taken.
The new product, which is suitable for a range of busy environments, is not simply dry after six hours, but ready to be walked or driven on, ensuring the space can be put back into full use immediately. It marks a significant advancement in water-based floor paints and matches the durability and performance of solvent-based alternatives, which can take a minimum of 24 hours to dry.
Johnstone's has been at the forefront of developing water-based products for specifiers and facilities managers since its popular Aqua Water-Based trim range launched in 2012, and this experience and expertise now extends into floor protection systems.
Quick Dry Polyurethane Flortred combines outstanding durability with low-odour properties, is able to withstand scratches, oil and grease spillages, as well as constant and wear and tear, while remaining in excellent condition for long periods of time. It also boasts hot tyre resistance, protecting floors from damage caused by the accumulated dirt, oil and grease that is released from tyres as they cool down when parked.
The low odour makes Quick Dry Polyurethane Flortred the ideal choice for use in interior spaces where light and medium traffic is present, such as domestic floor and commercial facilities as well as healthcare and education environments.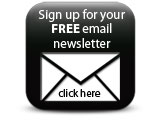 Another major benefit is the product's development for exterior use. When used in conjunction with Johnstone's Anti-Slip Additive, it will prove a perfect solution for walkways and car park spaces.
Companies