Philips announces a raft of new products
Summer months prove busy for healthcare supplier
Efficia patient monitors
Philips has had a busy couple of months with several new launches.
The new Efficia patient monitors are designed to provide high-quality care at an affordable price.
They are intended to provide clinicians with access to high-quality care despite funding limitations and highlight Philips' commitment to enhance access and enable quality care across the health continuum.
Philips has also announced a partnership with Cheshire and Wirral Partnership NHS Foundation Trust and NHS West Cheshire Clinical Commissioning Group to launch the Supported Self Care Champion Project.
This partnership between the three organisations is designed to provide state-of-the-art telehealth support programmes and equipment to the region as well as encouraging greater independence for people living with multiple long-term health conditions and complex needs.
And at the recent European Society of Cardiology (ESC) Congress in London, the company showcased its latest cardiology solutions including Heart ModelA.I., EchoNavigator and IntelliSpace Cardiovascular.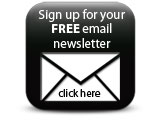 "Each solution is designed to help improve patient diagnosis, guide treatment and enable home care.
Companies