POC ultrasound system a boost for renal care in South West
SonoSite technology introduced to paediatric renal unit at Bristol Royal Hospital
Bristol Royal Hospital for Children is using the SonoSite S-ICU point-of-care ultrasound system
The Bristol Royal Hospital for Children has purchased a SonoSite S-ICU point-of-care ultrasound system for its paediatric nephrology unit.
Dr Jan Dudley, consultant in paediatric nephrology, said: "We provide services such as dialysis to a population of four million across the South West of England, and transplantation services to a population of six million across the South West and South Wales. Renal biopsies carry a small risk of haemorrhage, which may be serious, particularly in transplanted kidneys. It is generally agreed that best practice is to use real¬-time ultrasound localisation. Our ultrasound system had become outdated and we knew that newer systems were available that offered superior image quality so we purchased the S-ICU."
The system is used predominately for localising for renal biopsies and occasionally for establishing bladder fullness.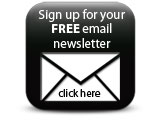 Dr Dudley added: "Ultrasound enables us to perform real-time localisation, visualising the needle as it enters the kidney and ensuring that tissue samples are collected safely. The S¬ICU is straightforward to use and the training we received was very helpful. The larger screen and huge step up in image quality compared to our old instrument make it much easier to follow the needle during biopsies. It is a big improvement."
Companies