Nightingale expands rise and recline chair rental service with Wilcare joint venture
Move enables Nightingale to expand ProAxis rental range to include standard-sized rise and recline triple-motor chairs, as well as bariatric models
Nightingale Bariatric Solutions is expanding its rise and recline chair service in a joint venture with healthcare furniture manufacturer, Wilcare.
Under the venture, Nightingale will now be expanding its ProAxis rental range to include standard-sized rise and recline triple-motor chairs, as well as bariatric models for plus-size patients weighing up to 50 stone.
All models supplied by Wilcare will be in designs exclusive to Nightingale.
Kevin Parry, managing director of Nightingale, said: "This joint venture enables us to provide the widest possible range of rise and recline chairs for bariatric and non-bariatric patients in England and Wales, through our 24:7 emergency rental service.
"It means that a greater range of end users than ever before, including standard and plus-size patients, will have emergency access to assistive seating solutions when they need them most."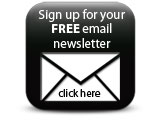 Anthony Kiff, managing director of Wilcare, added: "We have been working with Nightingale for the last 18 months and this partnership solidifies our relationship. The broadening of the range of chairs available on the rental market is good news for healthcare providers and their patients alike."
Anthony Kiff, managing director of Wilcare (left), with Kevin Parry, managing director of Nightingale, and the rise and recline chair
Companies