New range of C-arms provides precision and enhanced productivity in operating theatres
Siemens supports trend for minimally-invasive interventional surgery
Siemens is supporting the trend in minimally-invasive interventional surgery by introducing four mobile C-arms to the UK market
The new Cios family of C-arms consists of a Cios Fusion, Cios Connect, Cios Select, and the premium Cios Alpha system
The C-arms feature high-performance and low-dose settings without compromising on image quality
Siemens Healthineers has expanded its imaging offering within the operating theatre, launching a range of minimally-invasive interventional systems to the UK market.
The new Cios family of mobile C-arms includes the Cios Fusion, Cios Connect, Cios Select, and the premium Cios Alpha system.
The systems have been designed with a range of specialities in mind including orthopaedics, traumatology and vascular surgery, contributing excellent precision in the operating theatre.
Joanne Barry, X-ray business manager at Siemens Healthcare, said: "As hospitals experience an ever-increasing demand for advanced technology and greater image quality, the new range of Cios C-arms meets those needs and provides a high level of performance.
"The new mobile systems feature a compact design and greater ease of use, ensuring enhanced productivity in hospitals to help maintain an efficient workflow.
"Elevated heat capacity and a high current range offered by the X-ray tubes also help to ensure consistently excellent image quality."
The Cios Fusion features state-of-the-art flat panel detector technology and a field of vision that is 160% larger than the standard image intensifier. This produces an image that is free of geometrical distortion and offers a higher greyscale resolution, making various anatomical structures clearer to see.
An additional touchscreen that can be located at the side of the operating table enables the surgeon to control the C-arm from within the sterile area of work.
The Cios Connect system is a lightweight model that ensures easy handling in the operating theatre and comes with low service costs.
It offers software options for vascular imaging, enabling clinicians to display individual images simultaneously in subtracted view and in X-ray view. It also provides pulsed X-rays using the subtraction process to ensure better anatomical penetration, meaning that vessels can be better represented. A removable anti-scatter grid also makes it possible to provide paediatric treatment at the lowest achievable dose.
The entry-level system, Cios Select, is designed to improve healthcare services worldwide by providing easy access to surgical imaging. It is designed to be particularly user friendly in operation.
Like the entire Cios family, the C-arm uses the image processing algorithm IDEAL (Intelligent Dose Efficiency Algorithm), which ensures high image quality due to continuous contrast and brightness adjustments plus automatic dose-performance adjustment. The Cios Select is the only device in its cost segment that offers a subtraction function that makes it possible to remove overlays, like those caused by bones in vascular imaging.
A premium version of the Cios Alpha has also been launched to complement the three new C-arm systems, including a revised version of the Cios software.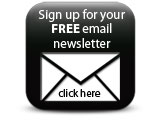 A large preview image on the touchscreen makes it easier for operating theatre staff to select the appropriate image settings. A metal correction function compensates for metal components in the image, to enable surrounding tissue to be represented with greater contrast.
Companies