New CEO for Philips Healthcare
Deborah DiSanzo appointed to lead healthcare operations
Royal Philips Electronics has announced the appointment of Deborah DiSanzo as chief executive officer of Philips Healthcare and a member of the company's executive committee.
DiSanzo will succeed Steve Rusckowski, who will leave the company on April 30.
Deborah DiSanzo
Commenting on her appointment, Frans van Houten, chief executive of Royal Philips Electronics, said: "I'm happy that we have found a strong leader for healthcare within our own organisation. Deborah has a proven track record within the healthcare industry and has grown the patient care and clinical informatics (PCCI) business to become the global market leader in patient monitoring."
On the departure of van Houten, he added: "During his leadership of our healthcare sector, Philips strengthened its position in the industry in growth geographies and through targeted acquisitions such as in home healthcare. Steve has been a great supporter and I regret to see him go."
DiSanzo was born in 1960 in the United States and joined Philips in 2001 when it acquired Agilent's Healthcare Solutions Group. She became general manager of patient monitoring in June 2006 and chief executive of healthcare informatics and patient monitoring in June 2008. In April 2010, she became chief executive of patient care and clinical informatics (PCCI).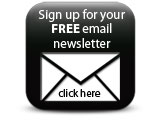 She said: "We have a strong foundation and are well positioned to grasp growth opportunities for Philips Healthcare in all phases of the care cycle, driven by our strong and meaningful innovation."
Companies