Neat solution for healthcare access
Building and Design | Facilities
Freedor door closing system helps to prevent the spread of fire and smoke at Trowbridge hospital
Freedor door closing systems have been installed at Trowbridge Community Hospital
The world's-first wireless, electrically-powered free-swing door closer, Freedor, has been installed in the maternity, X-ray and physiotherapy departments at Trowbridge Community Hospital.
Project manager, Peter Scott, said a trial of the device had proved so popular there were now plans to install it at other hospitals run by the Great Western Hospitals NHS Foundation Trust.
A wireless solution, Freedor allows users to hold open fire doors at any angle, automatically closing them when the fire alarm sounds to prevent the spread of fire and smoke around the building.
Installed at the top of the door, it is neat, unobtrusive and is easy to install in new buildings and to retrofit, with none of the expense and disruption to occupants or the building associated with the installation of hard-wired door closers.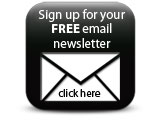 Other features include fail-to-safe technology with a minimum battery life of 12-18 months, and adjustable sensitivity and the device is compliant with BS EN 1154, BS EN 1155 and BS 7273-4 category B.
Companies