Metal Technology helps create a beacon of health in Glasgow
Architectural aluminium systems company supplies curtain walling, windows, doors and louvres for Maryhill Health Centre
Architectural aluminium windows, doors, louvres and curtain walling feature at the new Maryhill Health Centre
Architectural aluminium features strongly in the new Maryhill Health Centre in Glasgow.
The building replaces the old health centre and incorporates GP practices, physiotherapy, podiatry, community dental services, district nursing, health visitors, community mental health services, youth health service, and health improvement teams.
With a project value of approximately £12.4m, the centre features a combination of Metal Technology's System 17 SP and System 17 Capped curtain walling solutions, alongside a combination of System 5-35 Hi Tilt & Turn windows, System 5-20D doors and distinctive LV023 louvres.
The full-height atria creates views to waiting areas and reception points across multiple floors, which assists with wayfinding in the building. Additionally, the sky-facing windows flood the building with natural light, inducing a sense of calm within the space.
Metal Technology was selected for this project due to its ability to provide proprietary barrier load-tested external grilles as an integrated solution onto capped/flush silicone pointed curtain walling within tight budget constraints.
This fenestration configuration maximised the potential natural ventilation provision while using the minimal number of window openings – making the solution financially economic, yet technically robust.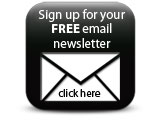 Jackie Kerr, head of operations for the North West Locality at Glasgow Health & Social Care Partnership, said: "The new centre is a state-of-the-art building, giving increased capacity and more services to local residents of Maryhill in a welcoming, modern environment."
The fenestration maximises natural ventilation