Medical Air Technology welcomes Will Evans to the team
Medical Air Technology (MAT) continues to grow, welcoming Will Evans to the team as Business Development Manager
Will Evans
Will's role will include working with the sales team to develop new initiatives and protocols to further advance the business. Will's wide experience in the industry makes him the ideal person to take up this position, as he brings a breadth of knowledge that gives him a comprehensive and up-to- date overview of both the challenges and opportunities available.
Will has worked in the medical engineering industry since starting his career, and has covered all areas of the UK and Ireland, gaining a comprehensive and thorough appreciation of the healthcare market.
Initially, he worked in sales, which culminated in many years with Starkstrom as Sales Director.
He made the move into business development in his last position at Brandon Medical, where his role included assisting with the launch of new multi-discipline products into the UK market.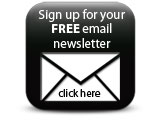 Will Evans commented on his appointment saying, "Joining MAT in a business development position is a great opportunity to consolidate the experience I have gained in the healthcare industry and play a key role in developing new procedures and markets. As a forward-thinking, proactive company, MAT already has a great reputation and client base, and I hope to take this even further. This enthusiastic, committed team will, I am sure, be a pleasure to work with, and I look forward to the time ahead."
Featured Companies