MTS Health launches appeal for disused ventilation equipment in wake of Coronavirus outbreak
Firm wants to create countrywide equipment library to help hospitals cope with rising number of patients needing respiratory support
MTS Health is joining the fight against coronavirus, with bosses calling on health trusts to send them spare or redundant ventilation and gas therapy equipment.
The company is offering its resources to support the creation of a countrywide equipment library of redundant and spare ventilators.
And it will be working with equipment manufacturers and other experts to bring this equipment back into operational use.
A spokesman said: "The Government has announced additional measures to seek to reduce the spread of Covid-19 across the country.
It is essential these measures succeed, but the NHS must prepare for, and respond to, the anticipated large numbers of patients who will need respiratory support, particularly mechanical ventilation and, to a lesser extent, non-invasive ventilation.
All trusts have been told to enhance their critical care capabilities, and will be fully reimbursed.
The goal is to have as many beds, critical care bays, theatre and recovery areas able to administer life-supporting respiratory care as possible.
"With this in mind, we are asking anyone who has spare or redundant ventilators or associated gas therapy equipment that is in storage and for whatever reason cannot be used, to make us aware.
"If we can pool ventilators, and understand where they are located, we can all help to save lives.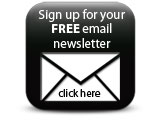 "Let's work together to understand where we have some flex in the system, and to ensure these previously-retired devices can be utilised."