Life, lions and laparoscopic surgery
Building and Design | Technology
A medical odyssey from Cambridge to Mount Kilimanjaro
One in a lifetime, a chance may come along to be involved in something amazing. That chance presented itself to award-winning engineer and product development specialist Colin Dobbyne, when he was invited to be part of a project to introduce laparoscopic surgery to Tanzania and across East Africa.
It all started in Hexham…
The story starts ten years ago in Hexham, when a team from Northumbria Healthcare NHS Foundation Trust approached Cambridge-based Colin with a challenging proposal – could he design an audio-visual tele-mentoring link that would allow their surgeons to communicate, with surgical video and in real time, with their counterparts at the Kilimanjaro Christian Medical Centre (KCMC), a large referral hospital in Northern Tanzania that serves an astonishing 15 million patients. The link would have to be affordable, sustainable and work over the meagre Internet service available in the region at that time, other methods, like satellite links, being prohibitively expensive.
Colin and some young patients
Why laparoscopic surgery?
Laparoscopic or "keyhole" surgery is probably taken for granted in the UK – the convenience of minimal scarring, shorter hospital stays and greatly reduced risk of post-operative infection is something we are all used to. However, in a country like Tanzania, where it can take many days to travel to and from hospital for expensive surgery that takes you away from your home and family, possibly leaving them without the main breadwinner or carer, anything that could make the situation easier would be a huge benefit. And, of course, in an acutely cash-strapped health service, the financial positives of this cheaper, more efficient, surgery would be huge.
An ambitious plan
KCMC had a team of surgeons desperate to develop their skills and improve the treatment they could offer to their patients. However, it was virtually impossible for the Tanzanian government to fund overseas training, and the occasional visits from foreign surgeons, absolutely committed to helping, only went so far – they did as many surgeries as possible during their stay, but then went back home.
This project was set to change all that.
The ambitious plan was to introduce laparoscopic surgery to East Africa by training and mentoring African surgeons in minimally invasive techniques on live cases in real time – i.e. during surgery. This would mean the hospitals no longer had to rely on sporadic help from overseas volunteers but could take full ownership of the surgery they carried out, directly benefitting thousands of Tanzanian patients each year.
At first, this seemed to be an insurmountable challenge but, armed with the passion for problem- solving that had shaped his career, Colin went away and, after coming up with and then discarding various options, formulated a plan. It would take software that didn't yet exist, running on a bandwidth that may not available, set up in a hospital with as yet unknown technical resources, but "the link", as it came to be known, could be done. Would be done. Next stop –Tanzania!
The link – An adventure in Africa from the inside out
The full story of the project – "The Link – An Adventure in Africa from the Inside Out" - is now available from Amazon http://amzn.eu/d/cuVATGv. It not only tells the full story of the link, from conception to installation, but also creates an evocative picture of KCMC and life in Tanzania, where day-to-day existence can be cruel and challenging but the beauty of the people and their country always shines through. Meet the book's characters through Colin's eyes – the spice girl whose temper is as hot as her goods; the hospital patient who is not all that he seems; and Dr Ali – a man with plan.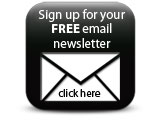 The author: Colin Dobbyne is the founder of Cambridge-based product development consultancy Big Blue Solutions, which specialises in disruptive innovation to drive growth. A former technical and commercial director, and then International Executive Director: OR1 Development, at KARL STORZ, he also founded and ran (from January 2005 to January 2011) OR Networks, the company that first established the link-up between Hexham General Hospital and the Kilimanjaro Christian Medical Centre (KCMC). OR Networks was acquired by KARL STORZ Endoscopy (UK) Ltd in 2011.
Companies