Join the Building Better Healthcare Awards team
HPCI Media announces London-based roles supporting BBH Awards and Building Better Healthcare website
HPCI Media, one of the UK's most successful and innovative privately-owned multi-platform media companies, has announced a number of positions for talented Sponsorship and Advertising Sales candidates to work on the Building Better Healthcare Awards and website.
The role consists of:
Generating new and incremental revenues by selling bespoke sponsorship and advertising solutions
Selling across the diverse media portfolio including digital and live media, as well as new product launches and brand extensions
Account management of existing customers and agencies
Researching potential new customers and agencies and developing long-term working relationships with them
Creating new sponsorship opportunities for customers based on their individual requirements
This is a fast-paced role, so the successful candidates will have the ability to work to tight deadlines while maintaining a high quality of work.
Candidates must also:
Be passionate about healthcare
Have strong presentation skills
Have a consultative and credible approach to working in a sponsorship sales environment as well as the ability to build long-term professional relationships with customers
Be confident, engaging, intuitive and driven towards growing within this role
Have previous experience in a sponsorship or advertising sales role
Have a proven track record of working in an advertising sales or similar sales role
Be able to liaise with high-level personnel, demonstrating great relationship-building skills as well as the ability to communicate articulately and confidently at all levels
Ultimately, the successful candidate will be part of one of the most innovative and forward-thinking media organisations in the country. This is the type of role which rewards self-motivated people well with a competitive package. Competitive basic salary plus 5% commission on all sales.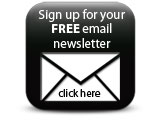 For further information on this great role, contact Ali Badr at alib@hpcimedia.com detailing your suitability for this role.