Investment sought to develop cutting-edge 'breakthrough' technology for management of skin conditions
DreamSkin polymer integrated into garments to treat eczema and dermatitis
New DreamSkin garments developed after extensive R&D with Japanese specialist technicians
Polymer is integrated into garments which are already on prescription with the NHS to treat eczema and dermatitis
Intelligent Fabric Technologies is seeking £1m of investment on Growthdeck, the private investor platform
Investment expected to qualify for tax relief under the Enterprise Investment Scheme (EIS)
DreamSkin helps with the management of skin conditions
UK-based Intelligent Fabric Technologies (IFT) has lined itself up on private investor platform, Growthdeck, to raise up to £1m of growth capital for its flagship DreamSkin products, which mark a breakthrough in the management of skin conditions.
One in six GP appointments in the UK is attributable to skin diseases and more than two million eczema patients are being treated in primary care throughout the UK, with a further two million maeing regular pharmacy purchases of eczema products - a market worth more than £100m in the UK alone.
Current standard treatments for eczema and other painful skin conditions require regular applications of greasy ointments and creams.
The DreamSkin polymer helps to both reduce skin irritation and moisturise at the same time.
In effect, with a DreamSkin garment, patients are actually wearing their moisturiser.
The polymer-coated silk garments are already available on prescription from the NHS and online.
The range of 85 garments includes socks, gloves, leggings and round-necked tops.
As well as medical applications, IFT is targeting other markets including products for babies with sensitive skin and sports clothing to prevent chaffing.
Its first success has been in providing a polymer coating for nappy linings, with Germany's largest pharmacy chain, DM, commissioning Dreamskin for a specialist range of disposable nappies.
Trials already carried out with manufacturers of disposable nappies have indicated that, with sufficient working capital and resource for marketing, these markets could be addressable in large scale.
IFT is targeting sales approaching £10m a year by 2022, by which time management expect to have attracted the attention of large medical or consumer products trade buyers.
The £1m investment opportunity is being offered by Growthdeck in amounts of £1,000 and upwards.
As the investment qualifies under the Enterprise Investment Scheme (EIS), investors are able to claim 30% income tax relief on their investment and realise any future profits free of capital gains tax.
George Costa, founder of Intelligent Fabric Technologies, said: "We've devoted over three years work to develop the current product range.
"We already have some fantastic customers and case studies to demonstrate the efficacy of DreamSkin and now is the right time to source investment and push to the next level.
"We're excited to show the investment market our products and demonstrate the returns we can make for those who will share our vision."
Simon Emary, chief executive of Growthdeck, added: "Intelligent Fabric Technologies is an extremely-exciting business.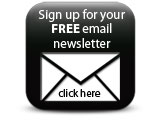 "We are backing this strong and experienced management team to commercialise the revolutionary, and often-life-changing DreamSkin technology."
Companies