Interim Healthcare Buildings at IHEEM 2015
Health estates professionals have the opportunity at IHEEM 2015 later this month, to discuss how interim hospital buildings from Portakabin can help NHS trusts rapidly expand capacity to reduce waiting times.
The team from Portakabin Hire will be available throughout the event to offer practical advice about the provision of quality healthcare facilities for short-term use to address peak requirements and for decant purposes while permanent facilities are refurbished or developed.
Portakabin has recently completed a £13.5 million contract – the largest in the division's 52-year history – to provide ward and theatre accommodation for orthopaedic services at Royal Stoke University Hospital. This complex 4,200sqm, two-storey building was constructed in less than four months to the benefit of patient care.
A Fast and Flexible Solution
The hiring of modular accommodation is a fast, flexible and cost-effective way for healthcare providers to expand facilities with complete, fully-fitted buildings and often on highly constrained hospital sites.
Portakabin Hire provides interim wards, recovery suites, dialysis units, diagnostics, out-patient departments and treatment centres in a fraction of the time of a site-based construction solution.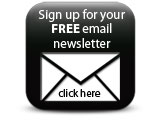 Critically, buildings can be installed with much less disruption to patient care and the solution is a safer approach as fitting out can be carried out off site.
Featured Companies