Improving storage at Nottingham University - City Hospital
Ecospace won a competitive tender to supply, deliver and install Foreg M│E│D mobile shelving within the Critical Care Unit at City Hospital, Nottingham
The system replaced a mixture of mis-matching existing static shelving and enabled the client to create a neater more efficient storage space.
The mobile shelving system comprised of a mixture of standard shelving, along side a standard partition and holding system; enabling the system to neatly store medical supplies and equipment.
Combined with the storage modules in ISO format, the FOREG M│E│D shelving system is ideal for systematically and neatly storing medi­cal supplies such as pharmaceutical products or dressings as well as liquid containers such as infu­sion bottles whilst maximising your storage space.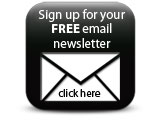 Moreover, the extensive choice of accessories makes it easy to stock medical documents: filing cradles, dividers and pull-out shelves are among the many options available to provide high-quality archiving solutions for your patient files.
Featured Companies