Husky launches vaccine refrigerator
New version of top-selling catering chiller unit aimed at medical centres
Refrigeration specialist, Husky, has unveiled a specially-adapted version of its SS1 chiller unit aimed at the UK healthcare sector.
The company has appointed AHT as exclusive UK distributor of the unit, which was originally manufactured for the catering trade.
It is now being pitched at medical markets, where it will ensure the safe storage of a wide range of vaccines, which must be kept at precise temperatures to ensure they are ready for use at short notice.
Geoff Thomasson, chief executive of Husky, said: "The SS1 has always been a winner with the catering trade and we believe we will enjoy similar success with the medical version.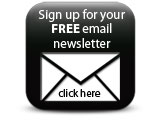 "The potential market is enormous – not just with the NHS, but with private hospitals and medical practices as well."