Gilling Dod joins the top national BIM certified architectural practices
Gilling Dod Architects are delighted to continue their role in the development and use of BIM, becoming one of only five National Architectural Practices to be certified under the BRE Global BIM level 2 Business Systems Certification Scheme
Whitehaven
Gilling Dod have been delivering schemes to BIM level 2 well in advance of the mandated 2016 Government deadline and are therefore well placed to deliver complete BIM level 2 projects going forward.
Sid Watkins
The BRE accreditation denotes Gilling Dod has the necessary policies, procedures and capability needed to comply with PAS 1192-2: 2013 and the delivery of BIM Level 2 Public Sector centrally procured construction projects, in line with the Government's mandate.
Top left: Multi-Bed Bay - Diamond Configuration, Bottom left: Single Bedroom - Inboard, Bottom right: Section Box View
"This is a major milestone in our BIM journey and we are thrilled to have received the BRE Certification recognising our on-going development and dedication to delivering high quality outcomes for all our clients and maintaining our position at the forefront of innovative design solutions and digital technologies" says Sean Kember, Director, Gilling Dod Architects.
Guy Hammersley, BRE Group Director for BIM said "Not only does the BIM certification help engage with centrally procured government projects, but it supports quicker and more efficient tendering, delivering higher quality projects at a reduced cost.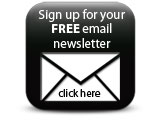 "We are delighted to have Gilling Dod as part of our BIM network."
Featured Companies