First specialist 24/7 emergency care hospital in England supported by Siemens technology
10 imaging systems to be used at Northumbria Healthcare NHS Foundation Trust's Specialist Emergency Care Hospital
Northumbria Specialist Emergency Care Hospital
A new hospital in Northumberland dedicated to providing emergency care has confirmed it will be delivering services to patients using a range of innovative imaging technology from Siemens Healthcare.
Northumbria Healthcare NHS Foundation Trust's Northumbria Specialist Emergency Care Hospital is scheduled to open this month and is the first purpose-built hospital in England to have emergency care consultants in a broad range of conditions on site 24/7.
The new emergency care hospital will treat seriously-ill and injured patients from across Northumberland and North Tyneside and is part of Northumbria Healthcare's new model of emergency care which will help save more lives and improve clinical outcomes for more patients.
Urgent care 24-hour walk-in services at the trust's general hospitals at Hexham, North Tyneside and Wansbeck will also continue to treat patients with less-serious conditions, and patients will be seen quicker as a result of serious emergencies being treated at the new Northumbria hospital.
To facilitate the delivery of this emergency care service at the new Northumbria hospital, the trust has ordered 10 new systems from Siemens Healthcare, including a MAGNETOM Aera MR system. The technology is enabling a comfortable patient experience due to its sizeable 70cm Open Bore design and reduced sound pressure for routine exams.
The system's excellent image quality and ease of use have also been cited as key benefits, with the system providing 48 channels, lightweight coils and workflow optimised MRI software providing radiographers the flexibility to personalise examinations for patients.
In addition, the hospital will benefit from the use and advanced functionality of four new Ysio Max digital radiography systems to maximise performance and ensure flexibility due to the system's high weight capacity table and excellent patient coverage which allows a range of patients to be examined from head to toe without repositioning. A SOMATOM Definition Edge and an AS+ CT system – and mobile image intensifiers ¬– as well as two ARCADIS Varic advanced multipurpose C-arms and a Cios Alpha mobile C-arm are also being utilised by the purpose-built hospital.
"Our new hospital puts us at the forefront of emergency medicine in the NHS and this new diagnostic equipment will play a vital role in helping us to diagnose patients quickly and start treatment sooner. The image quality and clear user interfaces offered by Siemens' technology are really important for emergency medicine and trauma work, including surgical and orthopaedic procedures, and were key deciding factors during our extensive selection process and review of vendors," said Kelly Gribbon, trust lead radiographer at Northumbria Healthcare NHS Foundation Trust.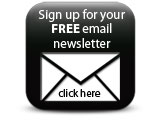 Neil Lincoln, national sales manager at Siemens Healthcare, added: "Northumbria Specialist Emergency Care Hospital's opening will mark an evolution in the approach to patient emergency care and Siemens Healthcare is pleased to be able to play a role in facilitating this. By continuing our strong working relationship with Northumbria Healthcare NHS Foundation Trust, our technology will help to ensure that patients receive the best-possible diagnosis and care around the clock."
Companies