Enabling a smarter state: delivering services based around people, not policy
By Chris Ginnelly, managing director of Civica Digital Solutions
In this article, Chris Ginnelly, managing director of Civica Digital Solutions, discusses how public sector organisations must deliver services based around people and not policy, focusing on devolution, the redesigning of services, and the use of technology to capture data and deliver personalised services
Redesigning services to ensure all public-sector organisations work in tandem, not in siloes, will ensure citizens receive efficient services that are centred around them
Since the publication of the Government's original Digital Strategy and Digital Efficiency report back in 2012, public-sector organisations of all shapes and sizes have been working hard to implement channel shift and move services online. And serious headway has certainly been made.
The Carer's Allowance service has seen consistent rise in digital service use since October 2013 and another of Government's most-used services, HM Revenue & Customs' Pay As You Earn transactions service, sends over 95% of users through digital routes.
But, as we recently discussed at a panel debate at the 2016 Civica Expo, this isn't enough. To deliver former Prime Minister, David Cameron's vision of a 'smarter state', the public sector needs to think beyond simple channel shift and deliver services designed around people, not policy.
Already technology is helping organisations efficiently capture data to deliver personalised citizen services. But enhanced data analysis can also be used to help predict future issues and trends
By automating processes and connecting data, organisations can streamline processes and improve the level of services delivered to all of their citizens. Representatives from Go ON UK, Coventry County Council, Leeds City Council, and NI Direct came together to discuss the steps that public-sector organisations must take to achieve their digital future and improve the citizen experience. During the panel debate, three key methods to achieving a smarter state were discussed.
1. Devolution can make the difference: The announcement in the latest Budget that 100% of local government resources will be controlled by individual councils by the end of this Parliament, will go a long way towards helping achieve a smarter state. The panel discussed how the ability for local councils to decide where money is best used and placed, will allow them to deliver better services that are based around local people and not central government policy. We've already seen examples of devolution in action in Manchester, the West Midlands, and Northern Ireland, with positive results. Councils and health groups in Greater Manchester recently took control to combine the region's health and social care budgets to ease the pressure on hospitals and provide the best-possible care for its 2.8 million residents. As our panel discussed, this ability to focus budgets and time on the most in-need services in each local area is particularly important because of the UK's growing aged population. By 2020 the number of people aged over 65 is expected to increase by 1.1 million (12%). Already great strides are being made. Dylan Roberts, chief information officer at Leeds County Council talked about the transformation journey his authority are on – a journey he brought to life through a hypothetical elderly man suffering from chronic health issues and loneliness called Bob. Naturally, people like Bob will place heavier demands on public services, particularly the local ones tasked with their ongoing health and social care support. So how can the public sector deliver the care and services Bob needs?
2. Redesigning services to meet new demands: The panel discussed how public-sector organisations must redesign their services for the new digital age. However, it was stressed by the whole panel that this does not mean placing services online. They referred to GO ON UK's latest research, which shows 23% of UK adults still do not possess the basic digital skills. The differing abilities and preferred methods of communication of digital and non-digital natives places additional pressures on public sector organisations which have finite resources available. Meeting the demands of a vast and eclectic population puts additional constraints on vital frontline services that are dedicated to helping people like Bob. However, redesigning services to ensure all public-sector organisations work in tandem, not in siloes, will ensure citizens receive efficient services that are centred around them. Data sharing and multi-agency working are crucial to this and to helping paint more-accurate pictures of individual citizens. For Bob, the panel discussed how connecting the dots could help identify his love for fishing. His community nurse may discover this piece of information and inform his social worker who can arrange for him to join a fishing group and alleviate his loneliness. This simple fact could not only help improve Bob's quality of life, but through connecting him with his passion can also help relieve the strain on other overstretched parts of the system
3. Using technology as the enabler for change:The panel also stressed the need for digital and data to be at the heart of any public sector organisations journey to deliver better services. Already technology is helping organisations efficiently capture data to deliver personalised citizen services. But enhanced data analysis can also be used to help predict future issues and trends. Going back to the example of Bob, implementing technology can enable community health and social workers to work on the move. With mobile working solutions they can record and upload data in real time, and view previous records instantly during home visits, improving his overall quality of care. This real time analysis and record entry provides the opportunity to immediately spot any anomalies and identify potential health issues before they occur
If Cameron's vision of a smarter state is to be achieved, public-sector organisations must place their focus on changing the way they interact with citizens and changing the way the public consumes services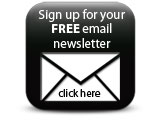 If Cameron's vision of a smarter state is to be achieved, public-sector organisations must place their focus on changing the way they interact with citizens and changing the way the public consumes services. This won't be an easy task. However, the journey poses an exciting opportunity to radically rethink the way organisations operate for the benefit of both local communities and the authorities which serve and safeguard them. As Roberts explained during the discussion: "We need to be bolder in our thinking and deliver outcomes not services."
Companies