Dementia garden to open at Spalding care home
Patient Experience | Social Care
Specially-designed outdoor space to be unveiled in summer at Cedar Falls
Cedar Falls care home
A sensory garden for people with dementia is being built at a care home in Spalding.
Based at the Cedar Falls care village, run by Tanglewood Care Homes; the innovative outdoor space is designed so that people with dementia can explore it safely and independently.
It is the result of a project carried out in conjunction with Living Through Landscapes, Thrive, Groundworks, Tesco and Homebase.
Tanglewood Care Homes founder and director, Tracy Ann Shelbourn, said: "The Cedar Falls Community Garden Project is one of our most-ambitious outdoor projects to date and will be available for all Cedar Falls residents to enjoy as well as visitors from the surrounding communities.
"All too often people living in residential care settings do not have access to safe environments where they can spend time independently outdoors, particularly people living with dementia.
"We're continuing to develop our outreach programmes which focus on residents living with dementia and we wanted to design an outdoor model of care to reflect this and to inspire other care homes to also use their outdoor space more effectively."
Key features of the sensory garden include pergola walkways offering a 360-degree sensory experience for people at all heights and of varying mobility; a flower planting and vegetable growing; flexi-pave resin-bound surfacing suitable for wheelchairs; a gazebo space for private relaxation; and a bird-friendly area with feeding tables.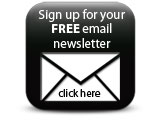 As well as being open to the wider Lincolnshire community; it is hoped that, when completed in June, the community garden will also be used for further dementia care education programmes.
Companies