Community Health Partnerships strengthens team with two appointments
Neil Ward and B Ravi Kumar join investment management team
Neil Ward and B Ravi Kumar
Community Health Partnerships (CHP) has appointed two new investment directors to manage investments through the LIFT Public Private Partnership (PPP) programme and wider investment opportunities.
Neil Ward and B Ravi Kumar will cover the North and South regions respectively, working as part of CHP's investment management team and reporting to Graham Spence, CHP's commercial director.
Ward and Kumar also take on the role of CHP-appointed director on a number of LIFT Joint Venture Companies delivering professional, commercially-focussed investment advice and services.
Both officially started their new roles at the end of August.
Spence said: "We warmly welcome both Neil and Ravi to the team and look forward to benefiting from their considerable commercial insight and experience.
"Their addition further strengthens our offer as we continue to work closely with commissioners, trusts and local government to unlock value from England's health and social care estate and deliver innovative solutions in response to the changing needs of the NHS.
"Their focus will be to ensure that LIFT companies continue to deliver the highest-quality, customer-focused service for their local health economies and the NHS."
A former lawyer and director of three LIFT companies, including East Lancashire, Wigan & BRAHM, Ward has extensive experience of all aspects of LIFT and established relationships within the sector. He said: "Having seen the innovative work that CHP is doing with PPP and the opportunities within LIFTCo businesses, I am delighted to be joining the company at such an exciting time. I look forward to driving best value for the public purse and helping shape the delivery of new models of care."
With 15 years' experience working across PPP asset and investment management, Kumar's most-recent role was as investment director which included being director on four LIFT companies. He said: "I know first-hand the significant impact that the right premises can have on improving the standard of care and the savings they can deliver to the public purse.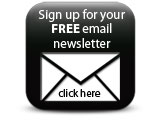 "I am looking forward to working closely with my fellow investment directors, LIFT boards, shareholders and external agencies to deliver innovative responses to today's healthcare challenges."
Companies