Community Health Partnerships announces area director for the Midlands
Simon Barnes will cover the 14 Midlands-based LIFT companies
Community Health Partnerships (CHP) has announced the appointment of a new senior manager to its Midlands team.
Simon Barnes joins CHP from Community Solutions, where he has worked for the past seven years, fulfilling a number of key roles for Bury Tameside and Glossop LIFT Company. He is a chartered engineer and brings with him significant experience in public private partnerships.
The appointment is the final area director position to be announced by CHP. Four new directors have been put in place across the company to strengthen the management structure following the assumption of responsibilities previously discharged by primary care trusts.
In his new role, Barnes will work alongside newly-appointed area director, Mark Grinonneau. Between them, they will cover the 14 Midlands-based LIFT companies. Reporting to CHP executive director, Dr Sarah Raper, Barnes will be the nominated CHP director on a number of LIFT companies across the region and will also facilitate and support the delivery of effective strategic estate planning in local health economies.
Dr Raper, CHP executive director for the Midlands, said: "This is a key appointment, not only for CHP, but also for the LIFT companies that Simon will serve as director. Simon and his area director colleagues will work with local partners across the region to shape strategic estate plans that support commissioner service strategies. Working closely with our colleagues in NHS Property Services, we seek to improve planning and management of the estate, to make more effective use of space, increase efficiencies and generate savings."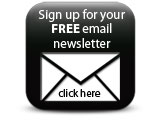 The area directors also include James Bawn (South and Neil Grice (North). Graham Spence (London), and Martin Rooney and Mike Chambers (North).