Cepheid Xperience coming to the UK
Mobile virtual laboratory to tour the country
Molecular diagnostics specialist, Cepheid, is bringing its Xperience mobile virtual laboratory to the UK, showcasing the advantages of the company's innovative GeneXpert technology.
Molecular diagnostics provides unparalleled sensitivity and speed for pathogen identification and susceptibility testing, and the Cepheid's GeneXpert systems offer fully-automated, on-demand molecular testing in a scalable and easy-to-use format.
The Cepheid Xperience will be touring England and Northern Ireland this June and July, giving hospital staff – from laboratory technicians and clinicians to chief executives and finance directors – the chance to explore the potential benefits of this technology for their own hospitals, from improving turnaround times and streamlining patient pathways to helping combat antibiotic resistance.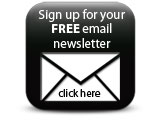 This series of events coincides with both Medtech Week and the release of the Tackling Drug-Resistant Infections Globally report by Lord Jim O'Neill, which contains the latest recommendations on rapid diagnostics and reducing the unnecessary use of antimicrobials. The Cepheid Xperience gives healthcare professionals a perfect opportunity to discover how GeneXpert technology can help them to tackle antimicrobial resistance and improve the delivery of patient care.