Centerprise and 23 Technology sign merger agreement
Move will extend managed services capability, enhance sales and double technical project delivery expertise
ICT consultancy and managed services company 23 Technology and Centerprise International Holdings, a large European ICT provider specialising in enterprise infrastructure and client solutions, have signed a definitive merger agreement that will enhance their capability to deliver Digital Transformation Projects and Managed ICT Services.
The merger with Centerprise, based in Basingstoke, Hampshire, further enhances Centerprise's portfolio of managed services and increases 23 Technology's share in the ICT services market. Under the terms of the agreement, Centerprise will acquire a 55% stake in 23 Technology.
'After working successfully as strategic partners for several years, the merger was formed to provide additional "as a service" solutions for clients across the UK and into Europe,' said Rafi Razzak, Chairman of Centerprise. 'Our financial strength, geographic reach and extensive customer base will allow 23 Technology greater access to complex digital transformation projects and enterprise scale managed ICT service contracts.'
Centerprise will use its long-term relationships and presence on public sector framework agreements to work with 23 Technology to find new business and grow their respective market share. 'The integration of both companies will be completed by the end of October 2017, during which the customers of both companies will continue to receive the same quality of ICT supply and service,' Razzak added.
The Centerprise investment in 23 Technology will not change the company brand names or key personnel. 'We will work together to increase the existing knowledge and capability of the business development, solution design and service delivery functions which will lead to the achievement of our strategic goals,' explained Paul Foster, Managing Partner of 23 Technology.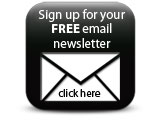 'The combination of Centerprise with our dynamic professional services team will provide our clients with an enhanced portfolio of technical resource and capacity to deliver high performance ICT solutions, efficient virtualised technology, secure cloud and mobile computing platforms.'
Companies