Building Better Healthcare Awards judges welcome record number of entries
Panel begins the tough task of picking the shortlist for the BBH Awards 2012
The chairman of the Building Better Healthcare Awards judging panel, NHS commentator, Roy Lilley, has welcomed the record number of entries for the 2012 event.
Lilley, who will oversee the seven-strong judging panel of industry experts, called the 223 entries a 'great achievement' and 'recognition that innovation was still rife' in the healthcare sector.
He added: "This year the categories were updated to reflect changes in the sector and the current demands on manufacturers, architects, construction companies and healthcare providers. We are therefore really glad to see a record number of entries and the judging panel will now have the tough task of choosing the overall winners."
Lilley will not cast a vote on the nominations, but will oversee and advise the panel, which is made up of Dr Roy McGregor, a GP and non-executive director of Community Health Partnerships; architect, Andy Law of Reiach and Hall Architects; Jon Wilks, director of medical device consultancy, UK HealthGateway; patient safety champion, Patricia Young of Det Norske Veritas; Kevin Oxley, commercial director of North Tees and Hartlepool NHS Foundation Trust; Sarah Waller, programme director of the King's Fund's Enhancing the Healing Environment programme; and Danny Daniels of the National Association for Patient Participation.
Over the coming weeks they will pick their shortlist. These entries will then go through a final judging process before the overall winners are announced at a plush ceremony at The Brewery in central London on 7 November.
Tickets for the event are selling fast, so to make be among the first to know the identity of the winners, book your place now. There are also a limited number of sponsorship opportunities and the chance to take part in an exhibition where you can publicise your brand to a 500-strong crowd from the NHS and industry.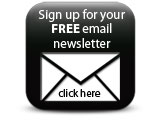 For more details of how you can get involved, email ronaldm@hpcimedia.com or stephenf@hpcimedia.com or call +44 20 7193 6869 or +44 20 7193 1641.