Building Better Healthcare Awards 2017 is open for entries
Building and Design | Facilities | Technology
Have you got what it takes?
The Building Better Healthcare Awards 2017 is now open for entries
The 2017 Building Better Healthcare Awards will continue to recognise and reward innovation in the healthcare built environment and medical device and technology sectors, and will throw light on those people leading the way in enhancing services across the sector.
Now in its 19th year, the competition is open for entries and the winners will be announced at the prestigious event at The Brewery in central London on 1 November. Click here to enter!
This year there are more chances than ever to win, with 26 categories across five classes – Building Design, Products, Estates and Facilities Management, Patient Environment, and Special Awards.
The awards will again host leading suppliers as well as networking for attendees
The categories have been carefully chosen to reflect activity and priorities in the current market place.
In particular, the Building Design awards reflect the recent shift from the large-scale hospital developments of the past decade, to less-costly refurbishment and expansion of existing hospital buildings.
They also note the shift from the acute sector to investment in primary and community care facilities, including GP surgeries, mental health centres, and specialist care facilities, such as dementia care units.
In all these categories the judges are looking for details of how the buildings were designed to specifically meet the needs of the people who will be using them – patients, staff and visitors.
Entries should, therefore, include feedback from users, floorplans to show the adjacencies, and a description, from the architect, about how the plans were put together.
Large or small
Entries can be for new-build or refurbishment projects and can refer to schemes of any size. If the judges choose a large-scale scheme, but think a smaller project shows similar impact despite its scale, they will award two trophies in that category. This option is available across all Building Design categories.
This means we want to hear from all architects involved in health or social care projects across the UK.
There is also a continued focus this year on Building Information Modelling, the use of which is now mandatory for centrally-procured healthcare projects. We will be looking for an exemplar in BIM to win the Award for Best BIM Development.
The patient, visitor and staff environment inside, and outside, hospital and care home buildings is equally as important. And, this is reflected in this year's Patient Environment class.
The awards will recognise how the arts impacts on a person's time in hospital. Once again, this category is split into two, with awards for static arts such as painting and sculptures and performance arts, including music and dance.
In both categories the judges will want to hear about the involvement on staff and patients and how the investment is enhancing the environment.
The awards for Best Internal Environment and Best External Environment continue this theme, exploring how interior design and exterior improvements, such as landscaping and walkways, can make a person's experience of the clinical environment less daunting.
The winners will be announced at a dinner on 1 November at The Brewery in central London
Cream of the crop
The Products Class has been expanded this year to reflect the continued shift away from paper systems to digital solutions.
There are four awards up for grabs under the heading of IT and communications. They are Best Communications Product, such as nurse call systems, graphics, wayfinding solutions, and telecommunications; Best Healthcare App, covering all smartphone applications aimed at enhancing health and wellbeing or clinical intervention; Best Administration, Information of Data System covering all back-office or data collection systems that are helping to improve care; and Best IT Security Solution, to recognise the efforts being made to protect patients information and data and to prevent malware and cyber attacks.
The judges will want to know about how the products were developed in conjunction with staff and patients and how they are both enhancing services and helping to make them more efficient.
Other product categories include Best External Product, which will cover everything from wall cladding and pavement solutions to outdoor furniture, canopies, buildings and street furniture. The Best Internal Product trophy will be presented to the entry the judges feel has the biggest positive impact on current building design. This can include doors, windows, flooring solutions, fixtures and fittings, furniture and lighting solutions.
For 2017 there are 26 opportunities for recognition across 5 awards classes
People power
In the Estates and Facilities Management class we will once again be recognising the people behind the successes. There are awards for Facilities Management Team of the Year and Estates Team of the Year, with the judges looking for best practice across both hard and soft FM services and the estates division.
And there will be a particular focus, once again, on BIM and how it is being used to make the construction process more efficient. The teams behind its implementation will be singled out for praise, as will other examples of how estates and facilities team have helped with the efficiency agenda in the Award for Best Example of Efficiencies. This can include, but is not restricted to, improvements to catering and cleaning services, carbon reduction strategies, or paperless NHS initiatives.
Finally are this year's Special Awards. These are the Grand Prix Award for the Building Design entry the judges feel is the most outstanding overall.
Then there are the Patient's Choice and Clinician's Choice awards, which are chosen by our expert judges from across all entries in all categories.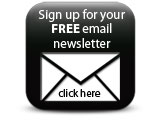 To find out more about entries this year's competition, sponsoring the event, or attending the ceremony, visit the BBH Awards website, call 020 7193 8083 or email awards@hpcimedia.com