Bristol Maid's configurable caretray trolley suits all disciplines
The Caretray Trolley
The Caretray Trolley was developed specifically to meet the needs of the Healthcare Professional across a wide variety of disciplines including Minor Treatment, A&E, Theatre, Phlebotomy, ITU and Outpatients to name but a few.
The Caretray trolley is your flexible, dependable partner and has become a trusted workhorse in hospitals throughout the UK and Overseas.
This unique trolley is fully configurable & available as:
trolleys
phlebotomy trolleys
racks
resuscitation trolleys
chart trolleys.
Along with the ability to completely disassemble the trolley for cleaning, key features include:
removable one piece moulded top & side panels
translucent, impact resistant trays & dividers
fully welded frame
carerails compatible with a wide range of accessories
optional polymer castors
ring buffers
optional doors & back panel
wide range of accessories.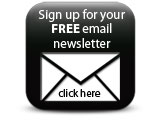 Click here for more information on the Caretray trolley range.
Companies