Breast cancer app receives Lottery funding
Breast Cancer Care App provides support and advice following treatment
The app supports people after treatment
UK charity, Breast Cancer Care, has received £655,000 of National Lottery funding to further develop its unique end-of-treatment support app.
The Breast Cancer Care App (BECCA), which launched in May last year, is the first of its kind to help women move forward after hospital treatment for breast cancer is completed.
This new grant will allow the charity to transform the app from a bite-size tips resource into a tool which learns from its users' interactions and will offer trustworthy information tailored to their needs.
It will also fund expansion of the content, allowing it to pool diverse, fresh and current information on breast cancer, including areas such as wellbeing, diet and managing the side effects of treatment into one place.
Its smart technology will do all the work of searching the internet for women trying to adapt to life after breast cancer and will provide them with articles on anything from exercise and diet to mindfulness and wellbeing.
BECCA currently has over 7,500 users and faces a growing demand.
David Crosby, director of services and engagement at Breast Cancer Care, said: "We are incredibly grateful to have received this grant as it will allow us to continue revolutionising the way Breast Cancer Care supports people at the end of treatment, which we know is often the hardest part.
"Debilitating long-term side effects, anxieties about the cancer returning, and damaged body confidence are just some of the issues people are left with as they walk out of the hospital doors.
"We're delighted the Big Lottery Fund has recognised the important role digital technology can play in offering vital support efficiently and effectively."
Around 691,000 people are alive in the UK after a diagnosis of breast cancer and the numbers are only set to rise.
Joe Ferns, director of UK funding at the Big Lottery Fund, said: "This app has been developed as a result of listening to the needs of women who have experienced breast cancer and putting them in the driving seat to shape what support is available at the end of treatment."
Teaching assistant and mum-of-two, Penny Sherrott, 49, from Kent, was diagnosed with breast cancer in December 2014. She has been using BECCA since May 2017. She said: "Although I finished active breast cancer treatment over three years ago, last year I reached breaking point. I was exhausted from fatigue, dealing with the side effects of tamoxifen, and struggling with overwhelming anxiety about the cancer returning.
"Without BECCA, I don't think I would have got through the year. It reminds me that I'm not alone and that it's OK to be worried sometimes. It's like a friend; plus I can use it whenever and wherever I need.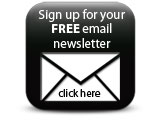 "I'm so excited BECCA is growing and becoming smarter. I can't wait to see fresh new content chosen just for me."
Companies