Barnsley introduces new management system across health and social care
LiquidLogic care management solution ensures communication across all care settings
As the relationship grows between hospital, primary care and community health and social services, the pressure increases on providers to improve their ability to communicate across different settings.
And Barnsley Metropolitan Borough Council is among the first in the country to achieve integration of NHS and social care records following the introduction of a care management system from Liquidlogic, a McKesson company.
,
Using the adult social care management system, the local authority is now able to match in real-time an individual's NHS and social care record through NHS number validation against the Personal Demographics Service (PDS) on the national NHS Spine.
This permission-based, real-time validation means that individuals no longer have to be asked for their personal details every time they are visited. More fundamentally, though, the solution allows carers to ensure they are talking about the same person across health and social care and critically prevents duplication or inaccuracy across care records. Moving forward, this will enable relevant information and assessment data to be shared electronically with the individual's consent in order to achieve a greater level of seamless care.
Part of the Department of Health's Social Care Personal Demographics Service Early Adopters (SCPEA) programme, this initiative sits at the core of Barnsley's aim to provide seamless health and social care delivery, improving people's outcomes and independence through better control and governance.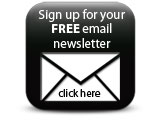 Ian Fereday, business information manager at Barnsley Council, said: "The existing model of care delivery is largely one of social care and healthcare as separate entities working in partnership. However, huge transformation can be enabled by technology, allowing every pound invested in health and social care to work as hard as it possibly can while achieving both improved care delivery."
Companies